SCHEDULE!
Friday, July 5th
3:00PM to 7:00PM--Pick up your race packets, chips and race bags at our host Inn, the Waitsfield Inn.
The Inn is located within steps of the Race Start and during your visit we will be able to offer other
information to support your marathon.

RACE EXPO

Waitsfield Inn garden from 3:00PM to 7:00PM.
NEW... NEW... NEW

Live Free Concert 7:30PM tp 9:00PM
Location - Mad River Green (The race finish)
Dwight & Nicole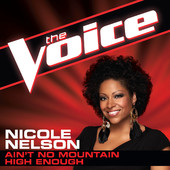 Nicole Nelson was an inspiration when she appreared successfully on The Voice.
American recording artists DWIGHT & NICOLE (Dwight Ritcher and Nicole Nelson) have inspired
comparisons to some of the greats: Etta James & John Lee Hooker, The Rolling Stones & The Staple
Singers, but it is their fresh blend of spirited blues, rock & gospel that is landing them their own
spot among the celebrated music makers. Riding a surge of accolades following their soulful 2010
release !Signs, they have just appeared on the Boston Globe's "25 Most Stylish" list for 2011 and
have been nominated for 5 Boston Music Awards and 3 Boston Phoenix awards. Their live shows
are equally celebrated. Dwight & Nicole have been featured at the Life is Good Festival,
Tanglewood & Montreal Jazz Festivals, and at premier clubs in the Northeast including the
Somerville Theatre in Boston, MA, and the prestigious Blue Note in NYC.
Check out their website by clicking here.