Supporting Sponsors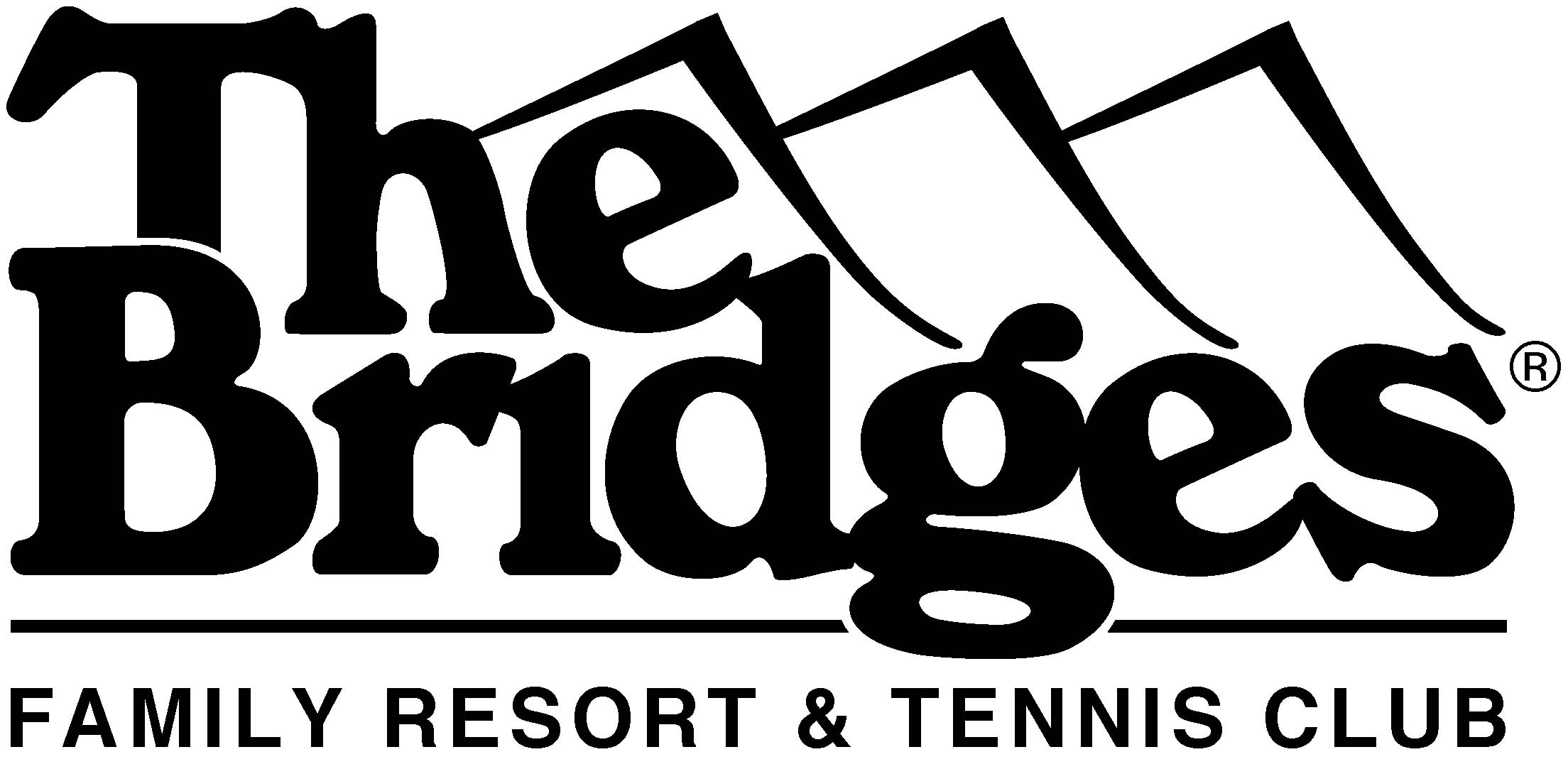 The Bridges stands apart from other mountain destinations because of one thing: your family's vacation starts right in your own back yard. Fun for every season is always within arm's reach — from skiing to tennis, swimming to golf. And our state-of-the-art fitness center has classes in everything from Zumba® to yoga. The kids can enjoy special fitness and tennis camps, a playground, and a game room. A refreshing lunch and libations await you in our poolside café. In fact, there's so much to do under one roof, you may never want to leave!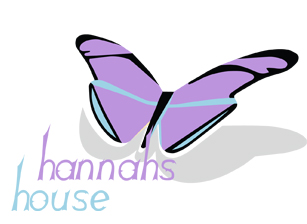 Hannah's House is a non-profit therapy center located in the Mad River Valley Health Center. Founded in 2010 to honor the memory of Hannah Bedford, Hannah's House supports emotional health for individuals and families by providing local, accessible counseling, educational outreach, financial aid for therapy and neurofeedback training for anxiety based disorders. Our services are funded entirely by individual donations, grants, and fundraisers like the magnificent Mad Marathon. Last year, 34 amazing runners raised over $26,000 for Team Hannah. Our goal this year is 50 runners raising $30,000.


The non-profit Stern Center for Language and Learning is dedicated to learning for all as we recognize that all great minds don't think alike. We are committed to helping individuals identify their learning strengths and finding solutions to challenges that allow everyone to learn. We evaluate and teach more than 900 children and adults each year including those with learning disabilities, dyslexia, language disorders, autism, attention deficit disorders, and learning style differences. We design and deliver programs for more than 1,500 educators each year. Research-based information about early literacy oral language, reading, written language, social thinking®, executive functioning, and math is presented through workshops, undergraduate and graduate courses available both live and online, and symposia. Many of our courses may be applied toward additional licensure endorsements in Vermont.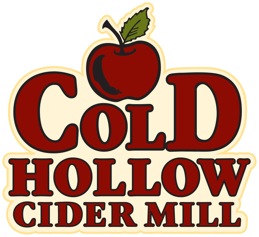 Located in the heart of the Green Mountains, The Cold Hollow Cider Mill is a leading producer of apple cider and distributor of specialty Vermont food products. From the pure maple syrup that stocks our shelves, to our homemade apple cider donuts that we make right here at the mill, all the products we sell in our gift shop and online are local to the farms and hillsides surrounding us. Upon visiting the mill you will see our strong focus towards Vermont "localvore" gifts, foods, and other specialty items. Enjoy free samples of our Cold Hollow Products, observe our live observation beehive and watch us press our fresh apple cider the old fashioned way.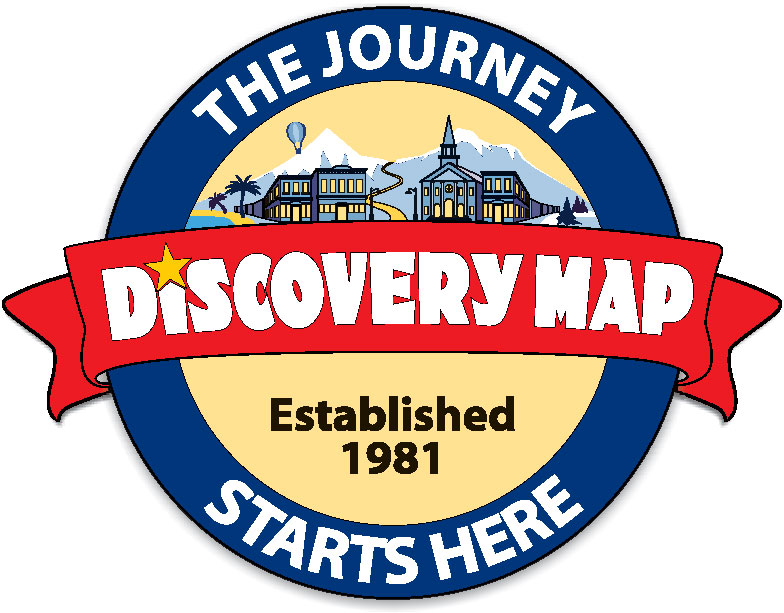 See your world in a new way.
Explore your next vacation destination before you go.
Use and embed and share these maps with your clients and friends.
Get a map sent to you to explore your destination before you arrive.
Create your own maps to share in your own way.
Join growing community of Discovery Map® publishers and associates.
Welcome to your Warren Vermont Bed and Breakfast at Sugarbush. Located on a quiet country lane, set in beautiful gardens on the slopes of the Green Mountains of Vermont one mile from Sugarbush, at West Hill House you will be treated as our personal guests, finding the features and amenities you would expect in a luxurious boutique Green Hotel. Come for your chosen summer or winter activity, or a wedding ceremony here at the B&B or elsewhere in the area, a business retreat, or just to relax with your favorite companion!



Unique amongst the Vermont bed and breakfasts, country inns, ski lodges and hotels in Waitsfield and Warren, and moments from Sugarbush and Mad River Glen, the Tucker Hill Inn offers lodging that exudes a genuine warmth and charm that immediately embraces our guests. A historic Sugarbush bed and breakfast hotel in Vermont's Mad River Valley, home to the two world-renowned Vermont ski resorts, Sugarbush and Mad River Glen and a premier Vermont Wedding destination.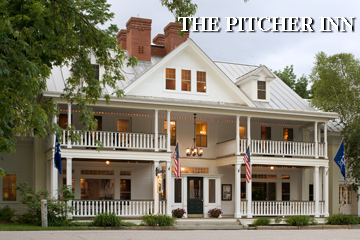 The Pitcher Inn is the story of Vermont—peaceful, simple,and sumptuously beautiful. The Inn stands in Warren, a little mountain village known world-wide for its ski slopes and hiking trails, but loved for its picture book charm, where the houses wear white clapboard and the Mad River tumbles through town. The Pitcher Inn is the belle of Main Street, a beauty with wit and an open heart. Its eleven guest rooms chronicle Vermont; the restaurant is a phenomenon all its own.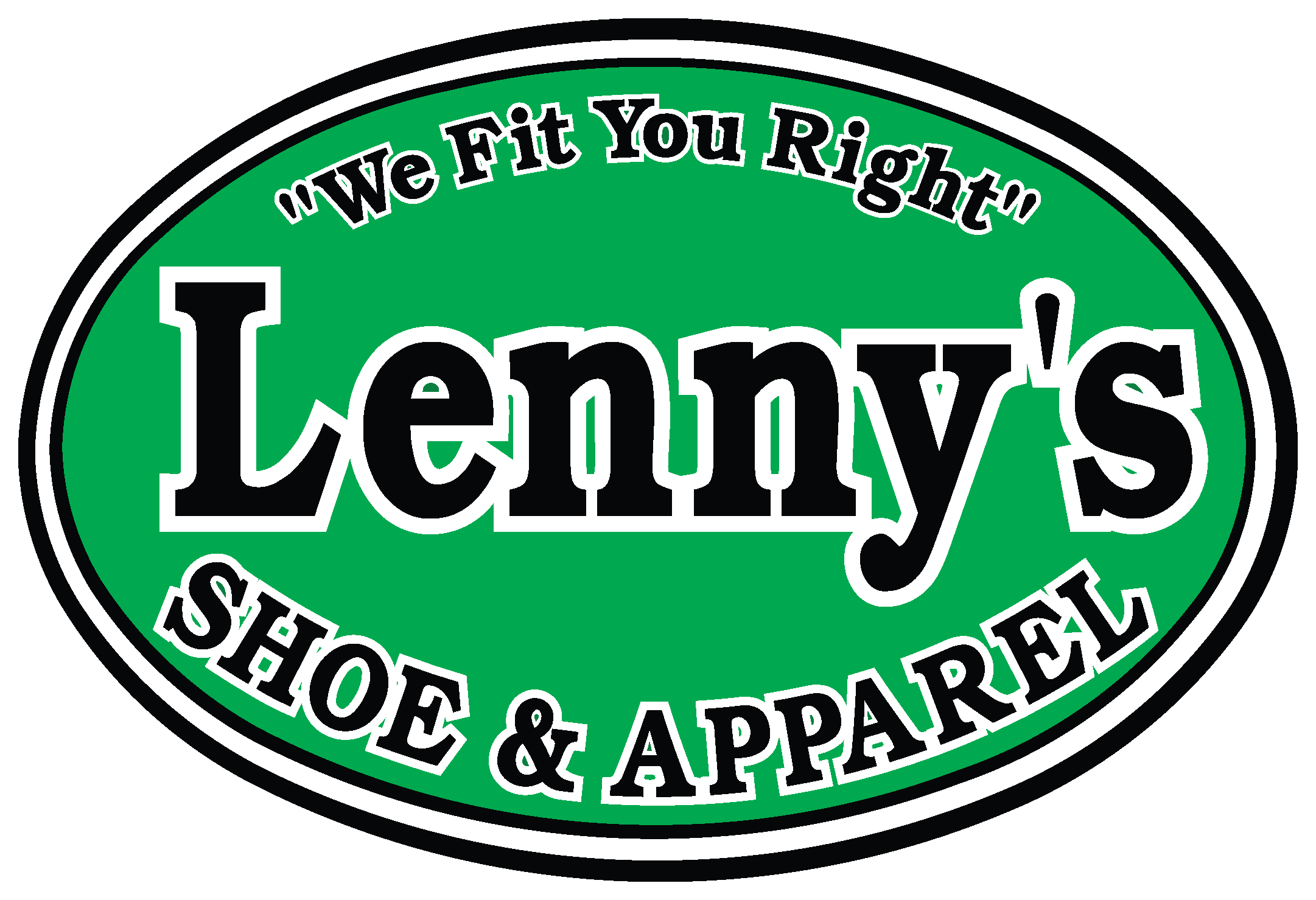 Lenny's Shoe & Apparel is Vermont's favorite locally owned retailer of quality outdoor gear. We offer top brands like Asics, Saucony, New Balance, Columbia, The North Face, Smartwool, and Darn Tough Vermont for men, women and kids. We are a family owned business and have been outfitting families, hunters, athletes and laborers since 1990. Whether you're looking for running shoes, clothing and accessories; winter boots, outerwear, or rugged workwear; you can't beat our selection! We invite you to come see it all at one of our four Vermont stores in Williston, St. Albans and our flagship and outlet stores in Barre. Whichever store you walk into, you'll be greeted by one of our expert team members who has the passion and knowledge to outfit you with high-performance gear that fits you right.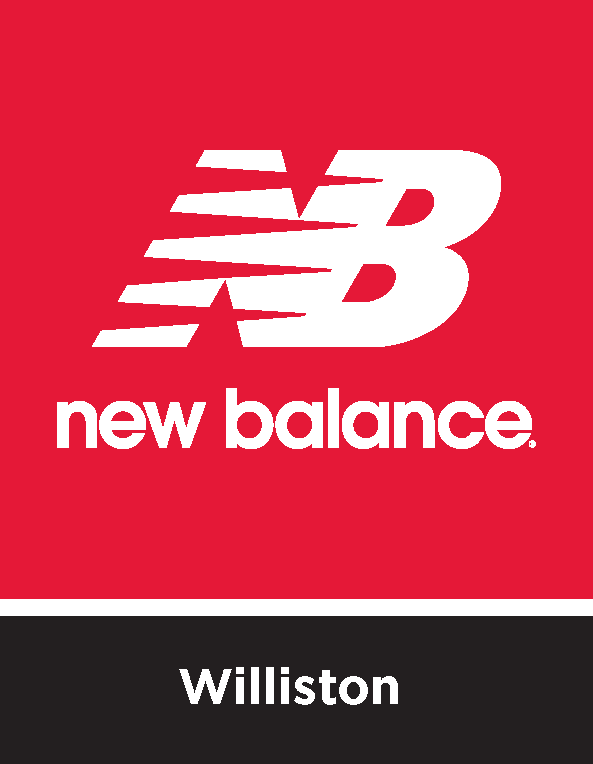 New Balance Williston is locally owned and offers Vermont's largest selection of New Balance shoes, clothing and accessories. Our team of Fit Specialists knows that a proper fitting pair of shoes is so important to overall foot health. That's why we offer one-on-one fit services free of charge to ensure that you get the best fitting shoe. We carry a wide range of sizes and widths to best match the shape of your foot. We are experts in conditions like diabetes, plantar fasciitis and bunions. With our knowledge of foot anatomy, understanding of shoe design, and custom modification services, we can create the best fitting shoe to keep you moving at peak performance.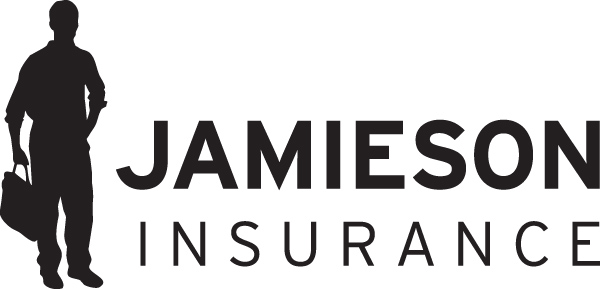 There are many independent insurance agencies in Vermont. There are even many independent insurance agencies that, like Jamieson, are generational. So why should you choose Jamieson to meet your insurance needs? It's easy: We know you. We are just like you. We live the life you live. We love Vermont for the same reasons you do. Our dedication to our Vermont community is demonstrated in the care we take of each of our insurance clients. That care evolved from years of experience and a commitment to the continuing education of each of our insurance agents.


Bourne's Energy is the local go-to source for all your energy needs - all year long. We know that trust is earned and local is more than a place so we're doing more than just delivering fuel oil, propane, kerosene, diesel and wood pellets to the community. We're delivering dedicated, exceptional service, equipment sales, installation and maintenance with greener choices.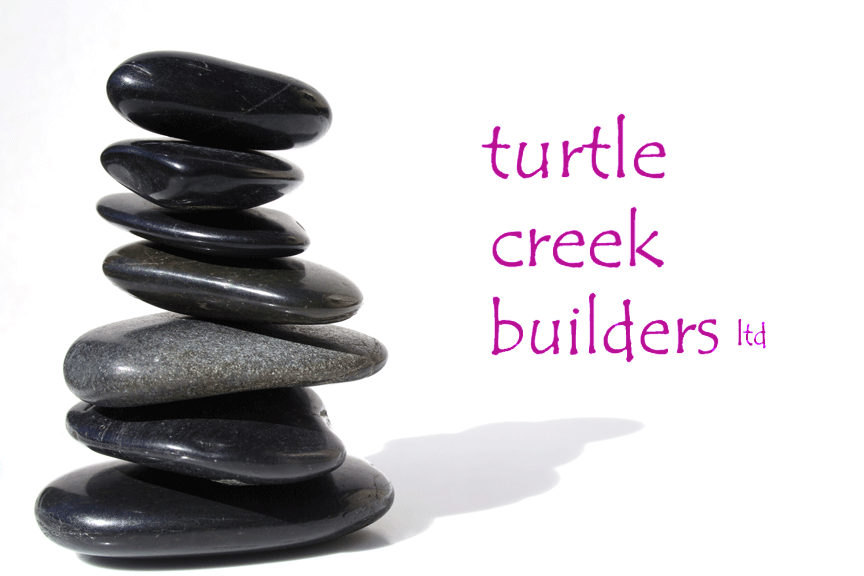 At Turtle Creek Builders ltd., we understand that your home is a personal reflection of you and your lifestyle. Whether a full or part-time residence, a custom-built home or renovation, any building project we touch receives personal attention to detail and smart decision-making. We work on a select number of jobs per year, enabling us to work one on one with each customer to deliver a quality finished product, on time and within budget.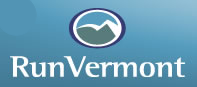 RunVermont, established in 1989 as Vermont City Marathon, Inc., has grown into a year round organization that executes many events and programs including First Run, the Ready, Set, Run! youth program, a Sport & Fitness Expo, the Half Unplugged and much more. RunVermont is committed to the promotion of running as a life long activity through complementary programs that celebrate athletic spirit and embrace the Vermont community.



Exterus Technology for Business provides hardware, software and service for all of your business information technology needs. We are here to serve the technology needs of your business or government agency. We are available for free on-site consultations to determine the individual needs of your organization. Our mission is to provide up-to-date technology, consulting, service and support to our customers to enable them to lower their cost of doing business. We have the knowledge and expertise to put it all together and make it work for you!

Clearwater Sports your Four-Season Outfitter and Retailer. Vermont's source for outdoor clothing, gear and guided adventures. Here in the Mad River Valley, we've gathered the best ski wear, by Patagonia, Sherpa Adventure Gear, Hestra, and Killtec. Skis and Gear by G3, Voile, Garmont, Madshus, Karhu, Fischer, Giro, Black Diamond, Rottefella and Twenty Two Designs. Snowshoes by MSR. Footwear from Merrell, Bogs, Garmont, and Teva. We sell kayaks from great manufacturers like LiquidLogic, Lightspeed, Native Watercraft and Fluid. We also carry hand shaped Stand Up Paddleboards by Doyle.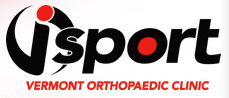 iSPORT is committed to supporting the individual athletes goals in achieving personal success. The iSPORT team will design and deliver training and treatment programs using the most advanced evidence based sports medicine and surgical techniques. iSPORT's after injury and after surgery programs are committed to principles of early controlled motion, progressive sport specific balance and strength training, and performance enhancement programs while honoring the time sensitive envelope of healing. The iSPORT team will design and deliver individual return to work, play, and competition strategies focused on right movements, strength, power, endurance and injury prevention tactics. The iSPORT team will work to motivate and support the athlete all the way to his or her goal and beyond.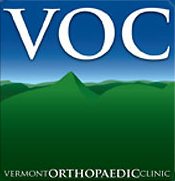 The physicians and staff at Vermont's second largest hospital are committed to providing patients, families and the community with exceptional medical care in a warm and caring environment. Our vision is "To be the Best Community Healthcare System in New England" and every patient gives us another opportunity to prove ourselves worthy of the title!





At Always on Time, our signs are made fast and made to last. Our products are high quality, competitive, and created to meet your specific needs. We offer a variety of applications: silk screening services, outdoor durable color vinyl signs, safety signs, specialty signs, signs of all kinds!!!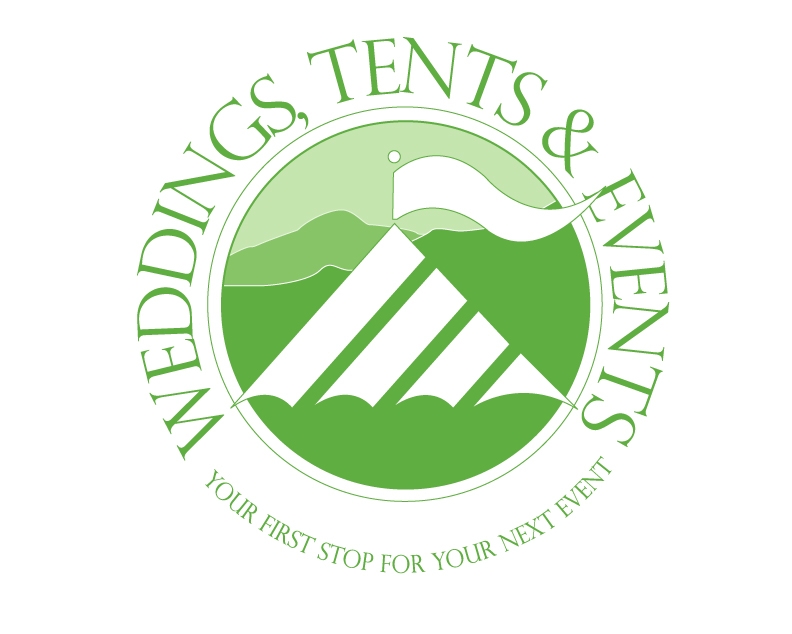 At Weddings, Tents & Events, we believe that every event should be special and a reflection of your personal style. With over twenty years of experience Weddings, Tents & Events is prepared to make your event exceptional. We take the stress out of your event planning process. Whether you are planning a Wedding, Festival, Private Party or Corporate Retreat, we will provide you with only the best products and unsurpassed service for your event.

Athletes for a Fit Planet® is part of A Fit Planet (also Families for a Fit Planet, Schools for a Fit Planet, and Companies for a Fit Planet). AFP is a leading provider of environmental services to organizers of athleticevents across North America, including multisport, running, cycling, tennis, golf, lacrosse, and soccer. For the active and socially conscious consumer, AFP provides online environmental news and information about companies who produce healthy and sustainable products and have active corporate social missions. AFP also provides unique sponsorships and marketing services for companies who seek to connect with smarter consumers who care about their bodies, their community, and the planet.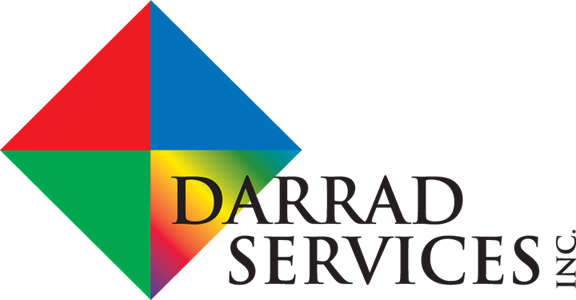 Darrad Services Inc. is a full service computer dealer specializing in the repair, servicing, and sales of used computers and their peripherals. We maintain an inventory of many parts for Apple computers, and can order economic parts for all makes of computers. With over 20 years of experience in the computer industry, we strive for economic repairs. Everything we sell has a one year warranty including our repairs.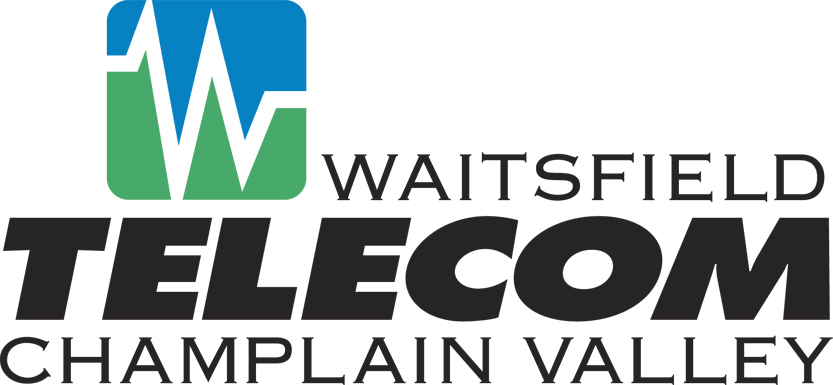 Proudly serving our neighbors with local service and world-class technology since 1904. Waitsfield and Champlain Valley Telecom provides local service, long distance and high-speed Internet service to the Mad River and central Champlain Valley regions of Vermont.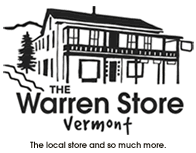 The Warren Store isopen 7 days a week from 8am-6pm. Please stop in! We are so glad you are here. Come in and enjoy lunch by the pot belly stove. Who knows what Mother Nature has in store for us this week, but we are so glad you could make the trip! Check out our Events page for information on our upcoming events - wine tastings, store sales, etc!






Welcome to Mad River Travel. We are your bridge to the world! We can offer you expert advice and the absolute best prices on airfares, hotels, cars and vacation packages.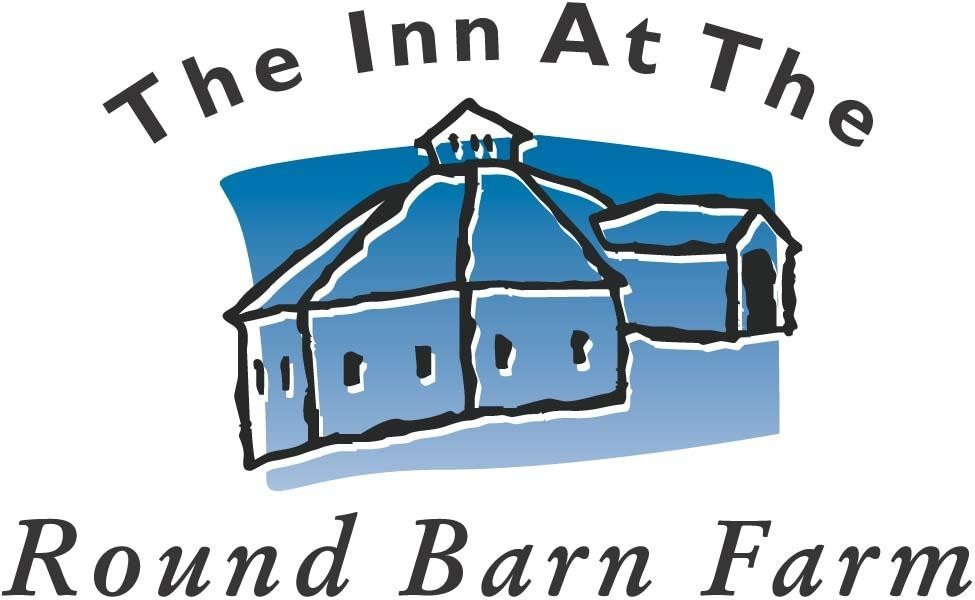 Visit our Waitsfield VT bed & breakfast and Vermont weddings inn in the Mad River Valley and rediscover the pleasures of a romantic New England vacation. Located in picturesque Waitsfield, VT, our Vermont ski B&B is more than a simple Stowe Vermont ski lodge; it's a top snowshoeing destination and Vermont winter wedding site, honeymoon retreat, corporate and family retreat getaway and classic Vermont farm all rolled into one. Our inn also is a center for the arts. Our renowned Green Mountain Cultural Center has earned The Inn at Round Barn Farm a reputation as a top VT Arts B&B, as has our involvement in the Vermont Festival of the Arts.



Complexions is a skin care and waxing spa located in the heart of Waitsfield Vermont in the Mad River Valley. We offer spa services to locals and visitors to Sugarbush and Mad River Glen. Complexions offers a naturally sophisticated and serene atmosphere where guests enjoy consistent excellence and leave with a heightened feeling of well-being. Located at the Fuller House 4477 Main St, just south of Bridge St. Historic Waitsfield, VT.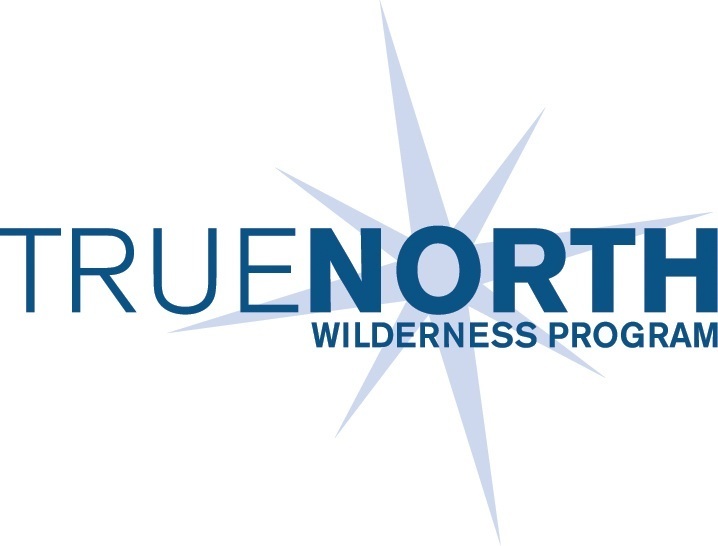 True North offers a dynamic, nurturing, and individualized approach to personal growth that is simply unmatched. Our exceptional team provides the safest, most supportive, and most collaborative wilderness therapy experience in the country. Our comprehensive curriculum and dedication to the transition and graduation process ensure that our graduates are motivated and confident individuals equipped with the skills and self-awareness to build strong and healthy futures.



1% for the Planet Mad Marathon Sponsors




Anyone can wear black gaiters! But a dirtXy girl's gotta do what adirtXy girl's gotta do! Accessorize! Dirty Girl Gaiters keep the debris out of your shoes with style and sass. And you'll have something fun to look at while you hang your sorry head and shuffle your tired feet. This soft, comfortable four-way stretch spandeXy uniseXy gaiter hooks under the front shoe lace and secures to the back of the shoe with a self-adhesive velcro strip. They are dirt cheap for $20 per pair. Free domestic ground shipping on orders over $60.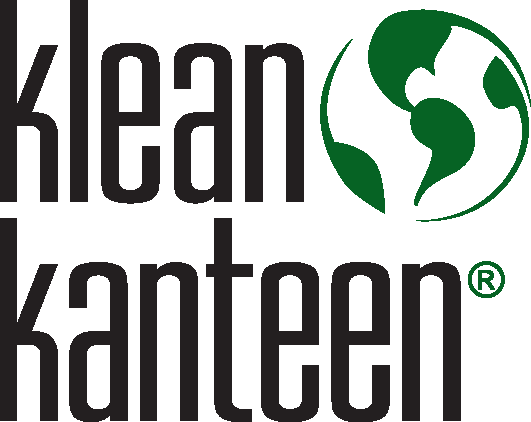 At Klean Kanteen "sustainability" is a word we don't use lightly. It means a lot more to us than adopting individual components like carbon offsets, recycled packaging or wind energy. Put simply, to us a sustainable business is one that gives more than it takes. Our mission has always been to provide a safe alternative to plastic or lined aluminum bottles.We are a small, family-owned and -operated company in northern California with more than 30 years of history and an enduring commitment to product and service excellence. We treat our customers like good neighbors and our partners like dear friends. We have stakeholders, not shareholders, an our bottom line is simple: to provide affordable, safe, healthy, high quality products and accessories and to promote and encourage health, sustainability and environmental awareness.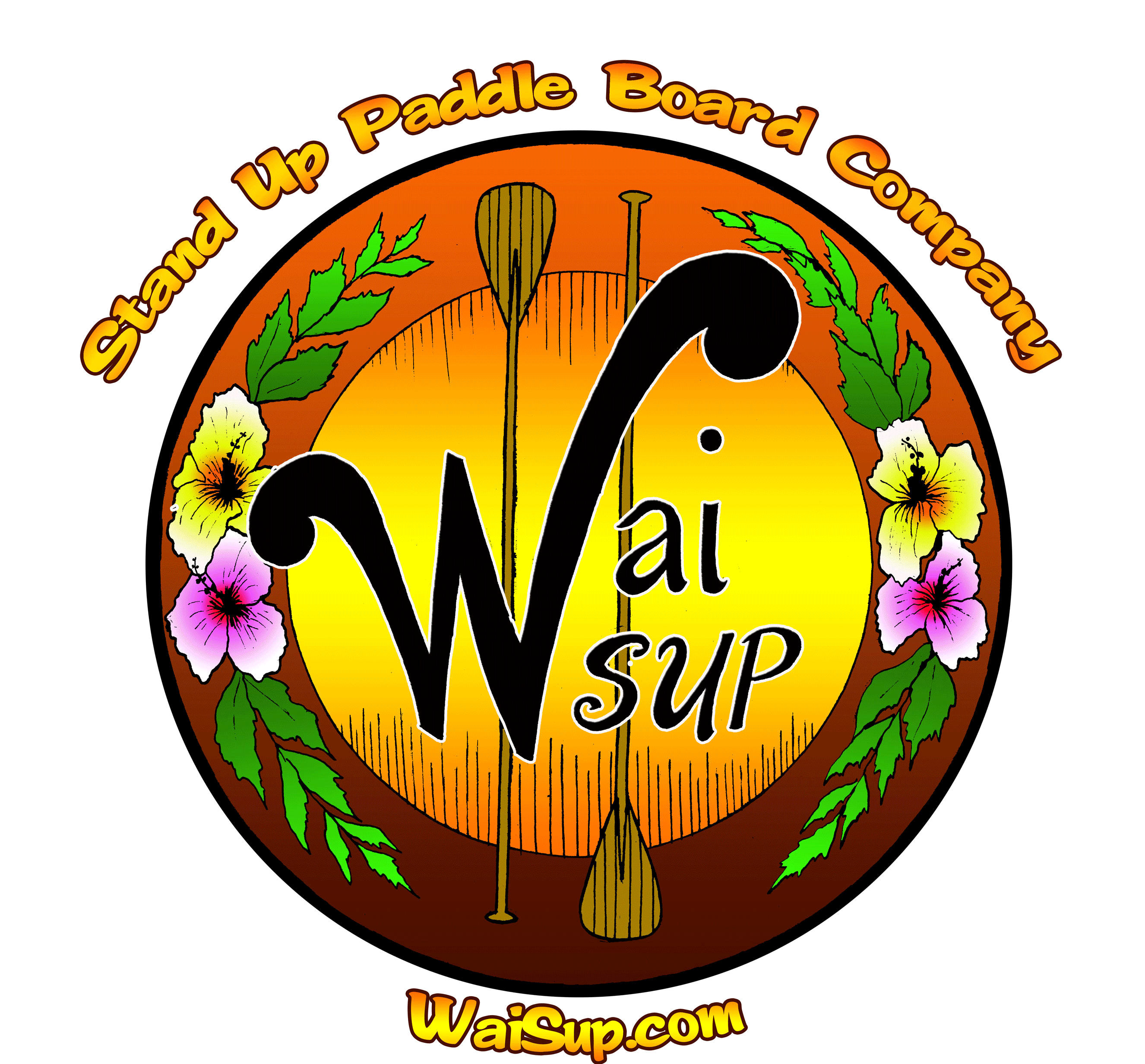 Our Commitment to you is to use the most advanced materials and revolutionary technologies to create the strongest, lightest, most durable Stand up Paddle Boards at affordable prices. Our affordable boards will allow you, our customers, to enjoy the wai and SUP sport that we have come to love. There is no substitute for walking on the wai. WAI - the Hawaiian word for fresh water, pronounced "Y" as in Waikiki. We named our Company WAI SUP because as the sport has a Hawaiian and Polynesian history we also wanted a Hawaiian influence. Our mission is to protect our WAI waters while giving back to our community. As a member of 1% For the Planet, 1% of all sales will be donated to a number of foundations near and dear to our heart. Please Enjoy your new WAI SUP Board while paddling on the WAI's of the world.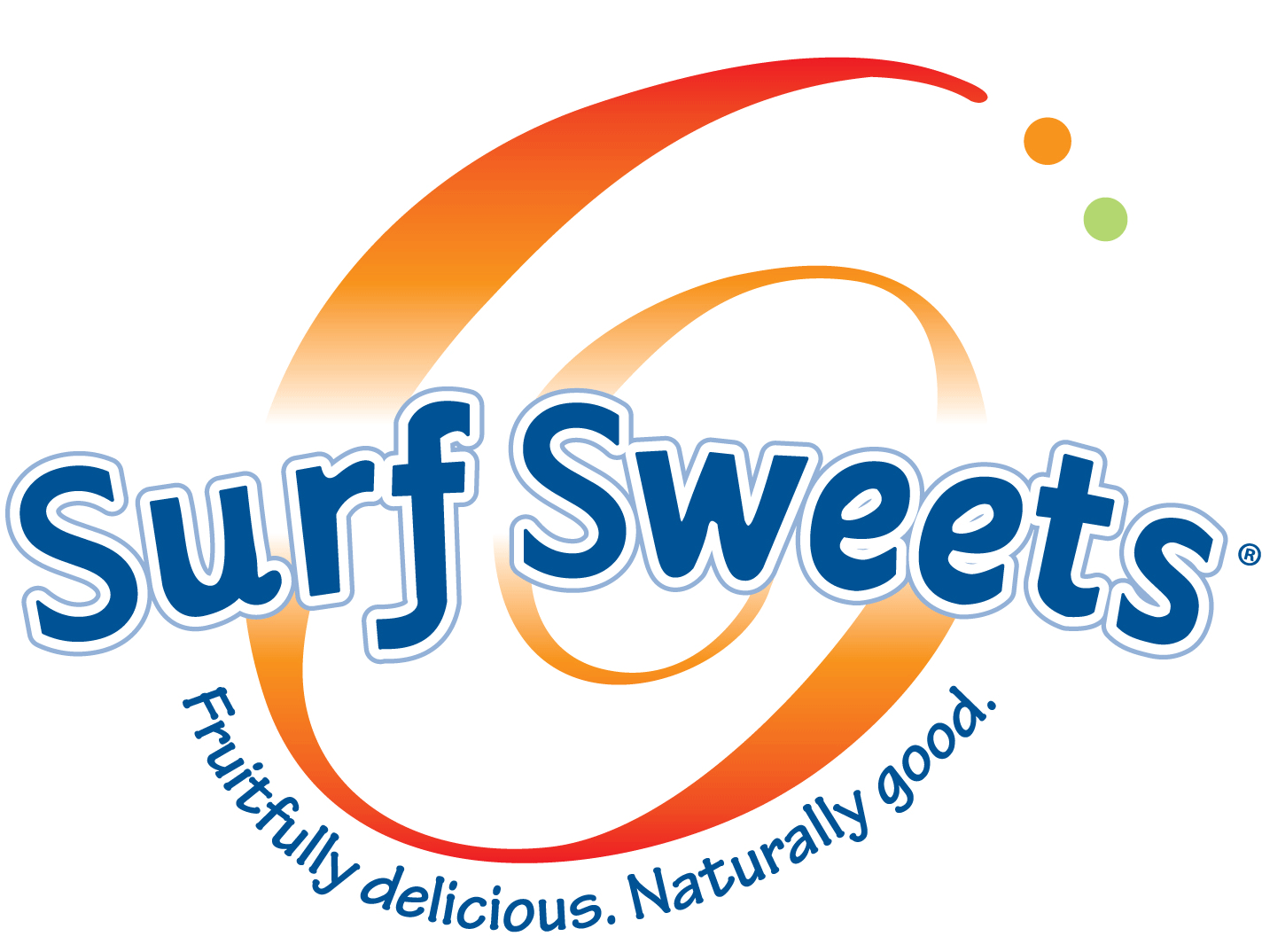 Fruitfully Delicious, Naturally Good! Surf Sweets natural and organic candy contains no high-fructose corn syrup, is free of artificial flavors or sweeteners, is allergy-friendly, peanut-free, gluten-free and totally drenched in fresh fruit flavor! At Surf Sweets, we love candy! We're passionate about making the world's most flavorful candy using all natural pure ingredients. We're also a company that cares about the health and well-being of our customers and our planet. These values have inspired us to launch a complete line of all-natural, organic gummy candy and jelly beans.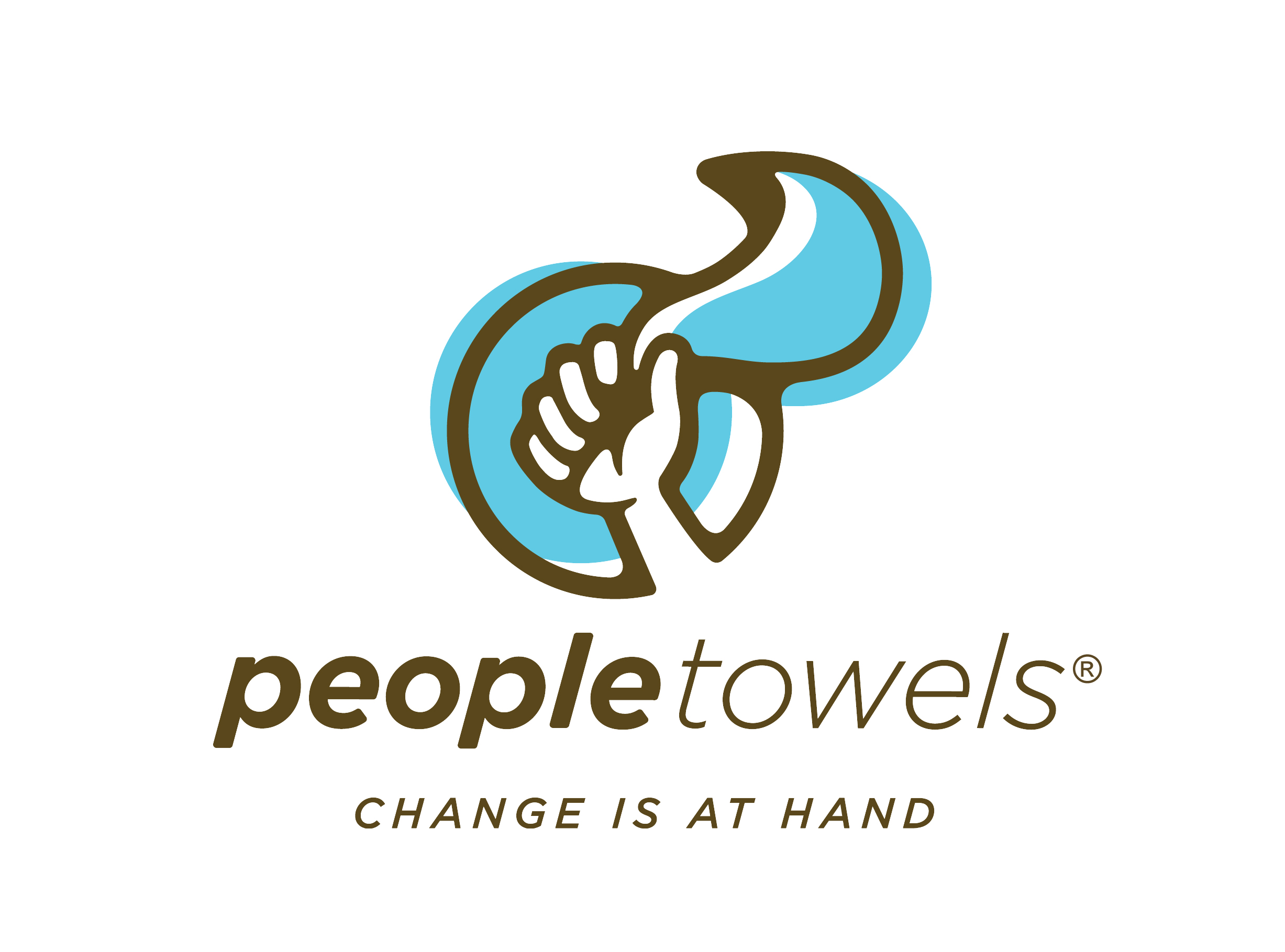 People Towels are the newest concept in sustainability, and the latest in eco-chic fashion. An on-the-go, sustainable alternative to paper towels in public facilities, these reusable personal hand towels are made of a patent-pending fabric that's 100% certified organic Fair Trade cotton. The light-weight fabric is absorbent, yet dries quickly. PeopleTowels are printed with eco-friendly dyes, and come in a variety of designs to appeal to different tastes and styles. Convenient hangtags even allow you to clip or loop your PeopleTowels to your backpack, belt buckle or purse. PeopleTowels are machine washable and will last for years. The towels will soften and fade slightly after repeated washings. You may see slight variations in the towels.